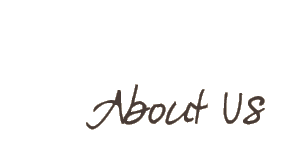 MISSION STATEMENT
Personal Care Services is dedicated to improving the quality of life for its clients through unconditional love, compassion and delivery of exceptional service. At Personal Care Services, our highly skilled caregivers provide exceptional in-home care for our clients allowing them to maintain their independence and quality of life, while treating our clients with respect and dignity. We treat our clients as if they were members of our own family and go out of our way to ensure all of their needs are met and expectations are far exceeded. We meet with our clients and get to know each and every one of them personally. Our clients and their families rest assured knowing that they are in excellent care and supervision at Personal Care Services.
Our mission is to provide our clients and your loved ones with an improved quality of life while they continue to live in the comfort of their own homes. We understand the needs of the people we serve and are able to provide uniquely tailored in-home care for nearly every situation. The health and happiness of our clients is of the utmost importance at Personal Care Services.
CHARISSE WILSON – FOUNDER & OPERATOR
Personal Care Services was founded by Charisse in 2003 due to Charisse's own personal experience in searching for an in-home care provider for her parents and she has successfully been operating the company ever since. Charisse understands the importance of a quality in-home care provider who is trustworthy, experienced and compassionate all while maintaining the independence of the clients, which prompted her to start her own company. Charisse has been a successful entrepreneur for over 20 years and appreciates the importance of providing quality service to her clients and their diverse needs.
Charisse's knowledge of the health care industry and her desire to give back to her community has created a long track record of success in caring for others. Charisse implements her ethic of giving back to the community by making time to volunteer and extend her time to charitable work. Personal Care Services was founded on these very principals, which continue to guide us in every decision we make. At Personal Care Services, our clients, their families and associates are part of our own, extended family.
Charisse@pcsus.com



OUR CAREGIVERS & COMPANIONS
Personal Care Services ensures that each caregiver exemplifies our corporate mission of excellence in the in-home care industry and is driven by a passion for helping others. Our rigorous background investigation, application and interview processes provide us with the confidence that each caregiver, whom we employ in-house, has the experience, capacity and dedication needed to provide quality services that our clients expect.
Our caregivers are an extension of our family here at Personal Care Services and are essential to our sustainability and your happiness. Our highly trained caregivers are compassionate and understand the physical and emotional needs of our clients. Personal Care Services has an excellent reputation of providing quality, customized services to suit all of our client's requirements. We invite you to learn more about Personal Care Services and find out how we can help your loved one improve his/her quality of life today.
If you're interested in joining the Personal Care Services family as a care giver please click here.