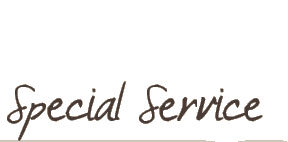 Alzheimer's And Dementia Care - Our staff understands the delicacy required to deal with neurological and memory disorders. Our properly trained staff has the knowledge to caring for such individuals easing the lives of both the family and the client.

Veterans - We are here to assist those that served our Country in applying for the veterans program so they can receive the benefits of in home support that they deserve. Once approved we will work with you and your loved ones to set up the care needed that best fits your lifestyle.

Respite Care/Family Relief - Caring for a loved one is an important job but can be overwhelming leaving the family in need of some time to unwind and recuperate from their stressful and emotional situation. Personal Care Services is here to assist in helping fill these short-term, temporary care giving needs.

Assistance With Insurance Benefits - Our specialists at Personal Care Services assist our clients in everything from Medicare benefits and renewals to long term life insurance policies. We can provide accurate research and advice based on your needs and assist in obtaining policy information



Licensed Staff: RN, LVN, PT, OT, Podiatrist, Speech Therapist, Dieticians

Attorney Assistance/Legal Matters

Event Planning

After Life Arrangements

Travel Arrangement and Assistance

Hospital Advocate

Maternity

Care Based On Your Needs - Whether you need 24-hour care, assistance a few hours a day once a week or an aid for night shift assistance. We are here to help you carve out the best plan of care for you.

If there are any service that you are in need of to ensure that you life a comfortable and rewarding lifestyle please contact us today for a complimentary, no-obligation assessment.