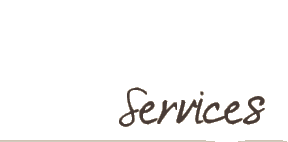 Personal Care Services offers a variety in which we commonly perform however, there are many more services we can offer based on our findings during each client assessment. We understand that each individual and their family is a unique case that requires any combination of services over the course of a day, month or year. Therefore we must do an in-person assessment before we can price out a plan for you or your loved one. This assessment will only take about an hour of your time allowing you to really sit down and think about your needs and services that will adapt to your lifestyle. Even if Personal Care Services is not the right solution for you or your loved one we still can assist by pointing you in the right direction through our many community resources to get you the services you need. It really is that easy…
One of our experienced specialists will meet with you and your loved ones at your convenience. We begin the complimentary, no obligation consultation process by explaining the wide variety of services we offer and then design a program specifically tailored to meet your needs.
Some of the assessment topics we cover are daily routine and schedule, medication needs, transportation requirements, plan of care development, home environment and safety, financial costs and caregiver preferences.
The consultation meeting will help us better understand your needs so we can immediately start taking the steps to improve your quality of life and assist you in continuing your daily life activities in the comfort of your own home.
Following is a list of just some services that we commonly provide to our clients:
Bathing And Dressing Assistance
(Personal Hygiene)
–
Our caregivers assist in grooming tasks such as showering, washing and styling hair so that our clients look and feel their best.
Non-Medical Transportation
(A La Carte Service Please Call For Rates) - We have wheelchair accessible vehicles with trained staff to assist in your non-medical transportation needs.
Companionship And Conversation
– Companionship and conversation – Many of our clients live at home by themselves away from their families and support systems, so our caregivers provide a social outlet for our clients to share everything from a delicious meal, sharing life stories to views on current events.
Medication Reminders–Taking the right doses of medication throughout the day per your physician's plan of care can be a stressful situation and missing doses could compromise your wellbeing, however, our caregivers are there to ensure this doesn't occur.

Walking And Mobility Assistance - Our caregivers understand and are able to assist in home safety/hazard/risk prevention, assistive devices such as walkers and wheelchairs and bed-to-chair mobility needs in order to assist our clients maintain their active lifestyles.

Meal Preparation And Light Housekeeping – In life it is the little things that mean so much and there is nothing like a warm nutritious meal and someone to keep your house clean to lift the spirits.

Incidental Transportation/Errands – Whether the client needs to run to the bank, grocery shop, attend doctors/dentist appointments, a trip to the pharmacy or meet their friends to socialize Personal Care Services can fulfill all of your transportation or errand needs.

Letter Writing And Reading – Our caregivers are here to assist you in your correspondence needs to keep you connected with friends and loved ones.

Supervise Household And Maintenance – Our caregivers also provide a sense of security for clients and their families by looking out for any household maintenance issues and ensuring everything is meeting quality standards.